March 2 – 4, 2018
Valdosta State University
Celebrating the creative spirit, the South Georgia Film Festival will be accepting submissions showcasing the beauty of the region and its people.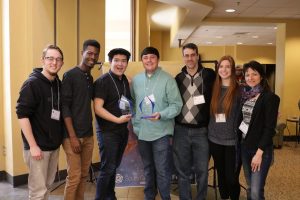 Submitted films will be screened on the campus of Valdosta State University March 2 – 4, 2018, in the Student Union Theater. Films will be judged by experts in the region. Awards will be given by regional sponsors only to those in attendance. Filmmakers not in attendance can still receive our other recognitions, such Best Production Design or Best Acting, which will be submitted through IMDB.com.
All participants will be invited to attend the screenings and discussions at the campus of Valdosta State University. Chosen filmmakers will be notified of their film screening by February 26, 2018.